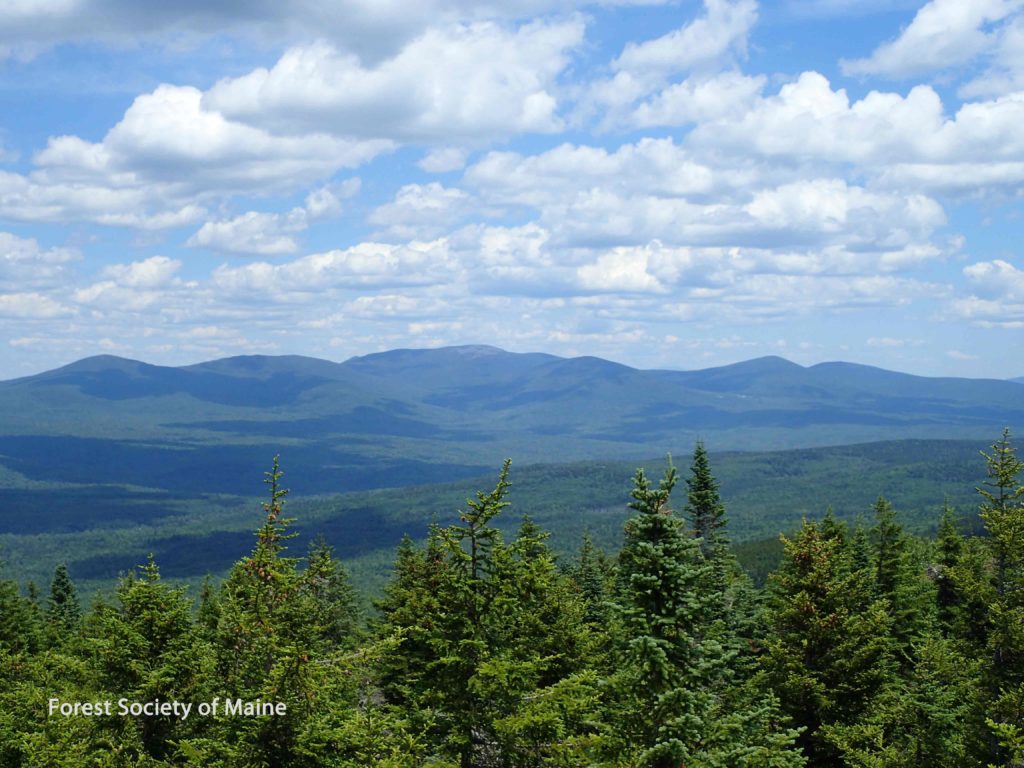 Acres:  13,875 acres
Year Conserved:  2016
About the Property:  The Gulf Hagas – Whitecap conserved lands maintain productive forestland to help forest products businesses; provide an important buffer to 11 miles of the Appalachian Trail corridor; preserve and enhance public access to numerous campsites, hiking trails, Gulf Hagas, and a segment of the popular Interconnected Trail System for snowmobiles; and protects Eastern brook trout habitat and supports Atlantic salmon restoration.
The state of Maine owns 1,263 acres of recreational and ecological lands and holds an adjoining 7,133-acre conservation easement that ensures sustainable forestry, ecological protections, and public recreational access. Ownership of roughly 5,000 acres of ecologically important high elevation lands adjacent to the Appalachian Trail are moving to a conservation owner through a land swap.
This project and the Silver Lake – Pleasant River project were part of a combined endeavor that conserves 18,000 acres of woods, waters, and mountains.
Recreational Opportunities:  Hiking, snowshoeing, paddling, fishing, hunting, wildlife viewing, snowmobiling, ATV access, camping. The North Maine Woods manages the recreation on these lands as part of the Ki-Jo Mary Multiple Use Forest. Please visit their website for more information.
Project Partners: State of Maine Department of Agriculture, Conservation, and Forestry Bureau of Public Lands.