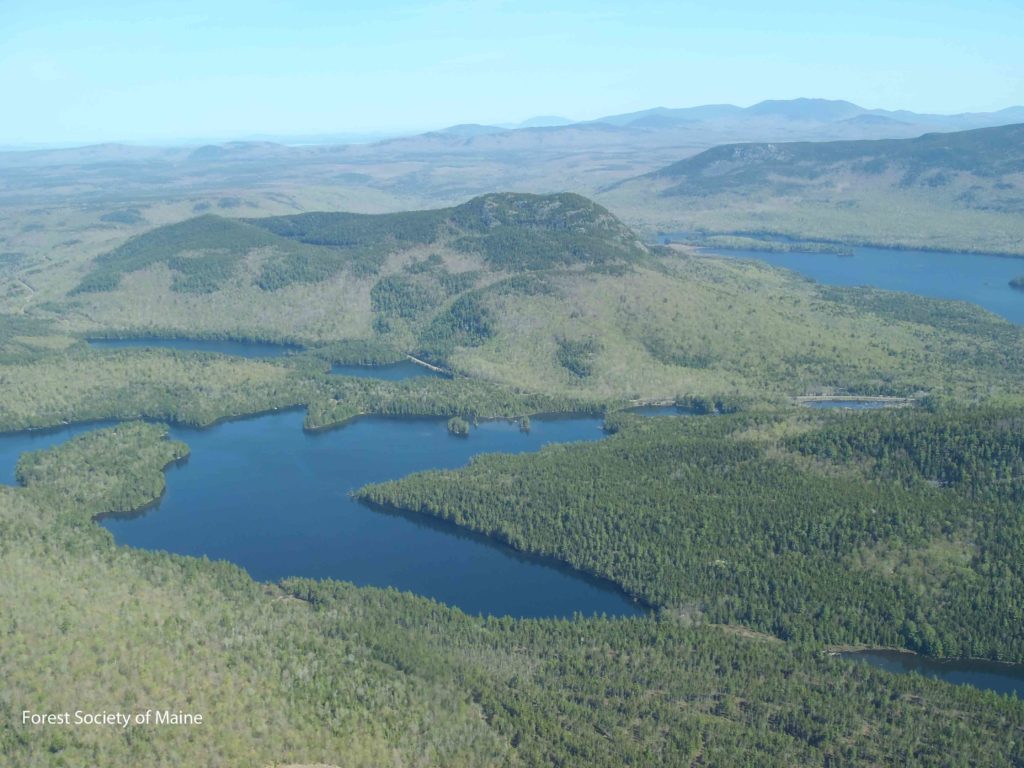 I wanted to draw attention to some exciting work being done in Monson, Maine by the Libra Foundation. Recently, this work has been featured in the Boston Globe (Could Artists Revive a Fading Maine Town?), and in the Bangor Daily News and Portland Press Herald. These articles highlight Monson and the Libra Foundation's investment in the community. The author of the Boston Globe article questions whether Monson will be viewed as a less than desirable location and too remote to attract artists to the area. As the leader of an organization that has worked in Monson and many other rural Maine communities for 20 years, I can tell you I'm convinced people will be attracted to this community, especially with this significant investment from the Libra Foundation.
Monson is surrounded by one of the most stunning landscapes in the country, and serves as a gateway to Maine's fabled North Woods – the largest undeveloped expanse of forestland east of the Rocky Mountains. Much of this forest is privately owned and sustainably managed. Monson sits at the doorstep to this vast forest, including two million acres of permanently conserved, undeveloped woods and waters. Thanks to conservation, these lands will forever be available for recreational enjoyment and will forever be producing clean air, clean water, and dark night skies lit only by countless stars – not bright city lights. Yet Bangor, Maine's third largest city, is only about an hour away with an airport, universities, thriving downtown, and other amenities.
Two hundred thousand people visit this region each year, and many are attracted to Moosehead Lake just 11 miles north of Monson. This region is renowned for its outdoor recreational opportunities, sitting along the Appalachian Trail as it enters the Hundred Mile Wilderness leading to Baxter State Park and Mount Katahdin. Here, there is an abundance and diversity of wildlife found nowhere else in the East. This is a region that has inspired writers and artists for well over a century, including Frederic Edwin Church, Carl Sprinchorn, and Virgil Macey Williams. Henry David Thoreau visited Monson twice on his epic journeys to Maine's North Woods, trips that transformed his thinking and inspired his writings that have in turn inspired generations.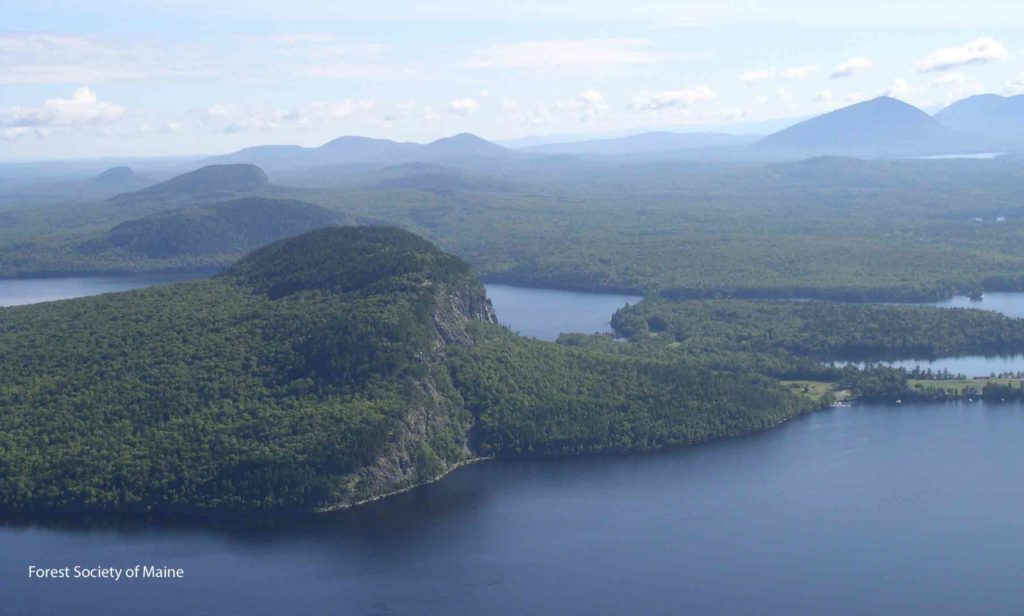 But the greatest natural resource Maine has is its people. When visitors come to Maine, they're met with warm conversations, honest, down-to-earth people, and a relaxed way of life that is a testament to those who live, work, and play here. This remains universally true whether you are in Monson, the Moosehead Lake Region, Baxter State Park, Acadia National Park, the sprawling farm fields in Aroostook County, or in Portland, our state's largest city.
When blended with the incredible size of Maine's North Woods, the community revitalization vision emerging from Monson with the help of the Libra Foundation, in concert with grassroots efforts underway in nearby Greenville, is unparalleled. Living in such a serene, beautiful place will surely be enticing to artists, young professionals, retirees, and others who welcome a refuge from an often busy, fast-paced world.
The Forest Society of Maine is pleased to have helped with the conservation of the expansive forestland that serves as an important resource in supporting the future of Monson and other North Woods communities. We look forward to being part of the exciting future coming about from the good work of the people of Monson and the Libra Foundation.