Article originally published in the 2020 fall edition of Forest View, FSM's biannual newsletter.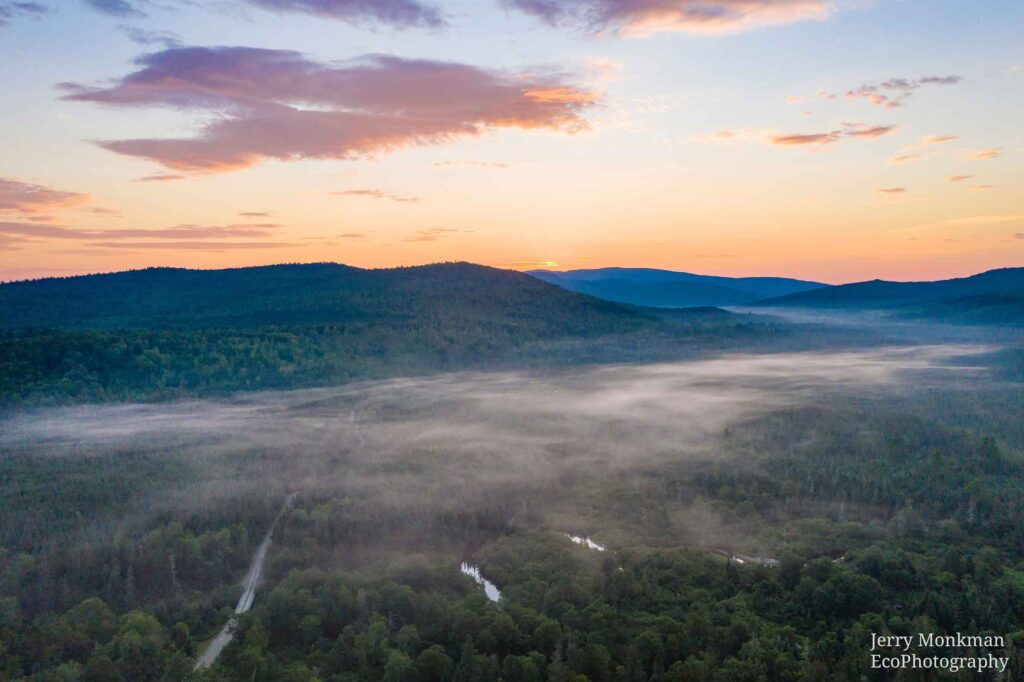 Sometimes the best way to depict the essence of a place is not with words but with images. That is why photographer Jerry Monkman can be found waiting on a mountain summit before dawn with multiple cameras, ready to catch the first glow of light that seeps over the horizon, or on the shore of a tree-lined pond as evening light softens and fades. Dawn and dusk are excellent times to photograph, Jerry says, because this is when the landscape is the most dramatic and colorful. As a conservation photographer that specializes in scenic landscapes, his images grace the publications and websites of many conservation organizations and help to tell the stories of untrammeled places across Maine and New England.
This summer, the Forest Society of Maine (FSM) commissioned Jerry to showcase the beauty of the 21,300-acre Grafton Forest project which FSM is working to conserve. Jerry says that as he roamed the Grafton Forest lands he heard coyotes yip and howl in the distance and noted that there was moose sign everywhere. He describes York Pond as, "small and beautiful, idyllic and quiet, populated by beaver and ducks."
With his photos, Jerry hopes to inspire people to care about natural and forested landscapes. At Grafton Forest, he spent hours driving dirt roads and hiking side trails, scouting the exact location from which to take the above shot. His images help us understand, even if we have never been there, what it feels like to watch the sun rise over the Mahoosuc mountains while shreds of mist float above the Swift Cambridge River. He's spent more than 30 years looking through the lens of a camera, in all kinds of weather and locations. Being in remote places, like the rugged forests of western Maine, can be stressful—but it can also be meditative, and Jerry can't imagine doing anything else.
"It's my way of showing passion for wild places and open spaces," he says. Now having hiked the ridgelines around Grafton Forest, Jerry can see that FSM's project is an important one, "because conserving the lower slopes of one of the famed sections of the Appalachian Trail will also conserve the views from those peaks."
Featured images from Grafton Township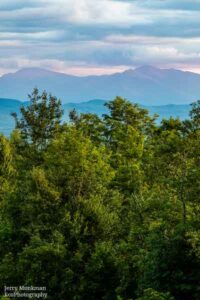 To see more photos by EcoPhotography or learn more about Jerry's work visit: ecophotography.com